Advantages Of Payday Advance Loans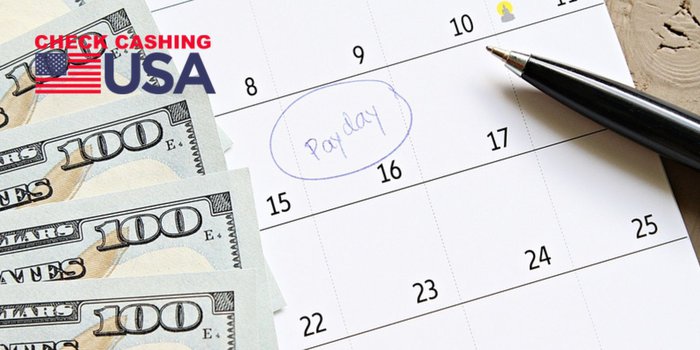 Payday advance loans offer many advantages to those who use them responsibly. Predominantly, payday advance loans are designed for short-term borrowing only and can prove helpful when a consumer needs quick financial relief in times of emergency. Although there may be a temptation to jump at the seemingly apparent solution, it is crucial to consider potential risks as well as rewards before deciding whether a payday loan is suitable. 
Additionally, they often come with minimal paperwork associated, and approval times are typically much shorter than other forms of credit. It's important to note that these loans usually have higher interest rates than long-term borrowing options, making it important to weigh all possible options when dealing with cash flow problems. Identifying the benefits of payday loans requires careful consideration and should not be attempted lightly.
What Are Payday Advance Loans?
Payday advance loans can be a great option if you're looking for a quick sum of money to take care of an emergency expense or tide you over until payday. They offer fast and easy access to funds, often the same day or even the following morning. 
They can be helpful if you're in need of extra cash before your payday arrives, but you should not use them as long-term financing solutions due to their high-interest rates. As always, it's important to weigh the pros and cons of any loan before committing to it so that you fully understand what you're getting into.
A Solution For Those With No Credit Or Bad Credit
For someone with a poor credit history, borrowing money can be extremely difficult. Traditional banks and loan providers are typically hesitant to extend loans or lines of credit to people considered "high risk" -- those who have had issues where debt was involved or even someone with no credit history at all. The result is that many people find themselves unable to access the funds needed for larger purchases or consolidation of existing debts. It's a real catch-22 that can impair one's ability to get back on good financial footing. 
Fortunately, other borrowing options are available beyond traditional sources in these situations. Though they should tread carefully as they weigh their options, individuals with bad credit histories still have hope when it comes to getting access to the funds they need.
Payday Advance Loans Are Easy To Manage
Applying for a payday loan offers financial ease and a streamlined process for managing your debt going forward. By logging into your personal online account, you can view your current loan balance and any due repayment dates. 
Furthermore, the convenience of an online payment system makes it easy and stress-free to make payments on time or even pay off the loan ahead of schedule if you so choose. With this much control over your finances, taking out a payday loan doesn't have to feel overwhelming; instead, you can move confidently in the direction of achieving financial stability.
Super Easy Application Process
Applying for payday advance loans is surprisingly easy and convenient. Rather than visiting a physical lender, you can complete the entire application process from your own home using an online form. Depending on the lender, most forms are straightforward and will ask for basic information such as income details and employer contact info. 
There's no need to worry; we keep all data submitted private, giving you peace of mind while applying. Even if you have bad credit or spotty employment history, payday loan options are still available, so don't be discouraged - the application process may take a few extra minutes. However, it is still possible to get approved.
No Credit Checks
Payday loans are a great way to get money in an emergency without having to go through a lengthy assessment process. Not only does the application process take minutes to complete, but one of the best things about payday loans is that no credit checks are involved. 
RELATED: Side Jobs That Will Make You Money
This makes them incredibly accessible to everyone, whether you have good credit or bad. So if you ever find yourself in financial difficulty and need quick relief, a payday loan is the answer – and you won't have to worry about your credit score causing any problems.
You Can Get Money For Any Reasons
Payday loans offer a unique opportunity to borrow money that the constraints of traditional loan lenders won't restrict. Unlike some personal or home loans, payday loans don't require any exceptional circumstances for the loan to be approved - such as needing the cash for a specific expense like debt consolidation, tuition fees, or medical bills. Instead, you can get access to money quickly and easily when it is needed most and use it however you wish. 
Whether it's spending on new clothes, picking up that rare item you've been after, or taking care of pending car repairs, you can decide how best to spend the cash and not feel guilty about using it. This flexibility gives an edge over other borrowing opportunities available out there and makes payday loans one of the best ways to handle unexpected expenses.
No Prepayment Penalties
Paying off a payday loan can be daunting – the thought of debt looming over you is enough to make anyone anxious. Fortunately, if you want to pay it off as quickly as possible, there's no need to worry about prepayment penalties. You won't experience any negative consequences for wanting to take care of your debt at a quicker pace than initially planned. So feel free to pay early - knowing that you don't have to fear any hidden charges can be a huge relief.
Payday Advance Loans At Check Cashing USA
Running low on funds is never a pleasant experience. With an online payday loan from Check Cashing USA, you can quickly and conveniently get the money you need to get through your current financial situation. 
Not only will you be able to apply for these loans with no credit checks required, but these cash advances are also known for their speed and convenience. So, if you need some extra cash and want a fast and effortless way to acquire it, make sure to consider getting an online payday loan from Check Cashing USA.
NEXT: Awesome Things To Buy With Your Tax Refund