Awesome Things To Buy With Your Tax Refund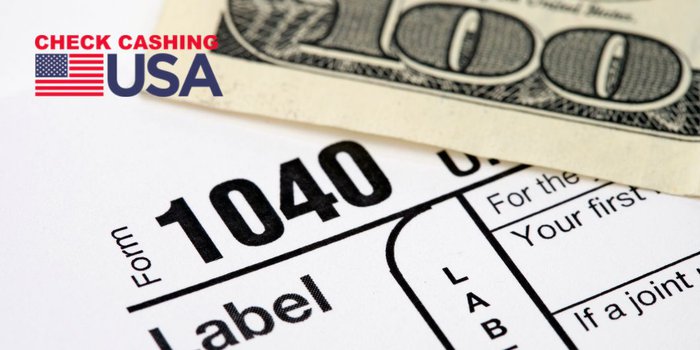 It's remarkable when you get your tax refund check; you almost feel like it's a reward from the government for being hard-working and responsible. It's like a payday advance you don't have to pay back. Perhaps you're stumped on what to do with that extra cash; well, look no further. With your tax refund, there are countless ways to use it for fun things you might not have thought otherwise. From pampering yourself at a spa retreat to purchasing that dream item you've always eyed but couldn't quite afford, you can stretch your refund money further than you initially thought. Check out our list of awesome things you can buy with your tax refund to see all the fun ideas this amazing gift from the IRS can bring into your life.
3D Printer
Getting a tax refund can be an exciting experience, like getting a payday advance, and it's always nice to splurge on something special that you wouldn't otherwise buy. However, why not spend that money on something innovative, like a 3D printer? With one of these high-tech gadgets in your home, you can create all sorts of amazing things right in the comfort of your own living room. 
From vibrant art pieces to functional parts for assembling various items, the possibilities are almost endless with a 3D printer. Not only will having access to this 3D printing technology provide entertainment, but it can also help teach valuable skills along the way. You'll have a blast bringing new ideas and designs to life with a 3D printer. So why not make the most out of your tax refund money and invest in a memorable experience?
Take A Trip 
With the tax refund season drawing to a close, it is time to consider how you will put yourself first with your hard-earned money. There's no better way to relax and reset from a taxing tax season than using that refund as an excuse for treating you—and possibly someone else—to a much-needed vacation. 
Imagine yourself soaring above the clouds to paradise in the Caribbean, or touring scenic wine country while enjoying delicious tastings with friends, sipping exquisite wines all along the way. Not only will the escape provide a well-earned respite, but it will also offer memories that last for years to come. Don't delay any longer! Find your ideal getaway today and create everlasting memories, all thanks to your refund.
A Riding Lawnmower
Mowing the lawn may not bring you joy, but you can't ignore it. Imagine if you could reduce those hours of laborious effort. And all with a simple investment? Instead of fighting back against your lawn, why not give yourself an advantage? You should invest in a reliable riding lawn mower with your tax return money. 
RELATED: The Difference Between An Installment Loans And A Payday Loan
These machines make life easier - they do the job efficiently and take up less time and energy. Now, that chore won't seem like such a hassle. Get out there and start tackling your yard - with the help of a riding mower, it won't feel like work at all.
Buy A Home Gym
Going to the gym can be a chore - it's crowded, expensive, and can require long drives. If you want to get serious about your body and health without putting up with the hassle of a typical gym, consider using your next tax return to help build a home gym. With the right equipment, such as weights, resistant bands, or even just a yoga mat, you can realize all the same benefits that come from typical gym workouts without ever having to leave your home. 
Working out at home also has added convenience - no need to worry about finding time in your schedule to make time for a run or pop over to the gym. With your own home gym setup in place, you can always access an easy and effective workout whenever it fits into your schedule.
Kitchen Gadgets
Have you been dreaming of a restaurant-quality dinner cooked in the comfort of your home? Now is the time to make it happen. Instead of taking your hard-earned tax return to a fancy restaurant, why not create an at-home restaurant atmosphere that you can enjoy again and again? 
With some creative investment in ingredients and new kitchen appliances, your family can whip up something special for any occasion. From pasta makers for homemade noodles to blenders for smoothies, upgrade your kitchen with items that spark delight and get everyone involved in meal preparation. Take turns exploring different flavors, spices, and ingredients until you find a signature dish that is truly one of a kind. A delicious result awaits - bon appétit!
Cash Your Tax Refund Check At Check Cashing USA
Our check cashing services offer customers a convenient option to access their funds in a timely manner. Rather than waiting days for your check to clear, you can bring it to one of our many check-cashing locations and receive cash right away. This ease of access brings a sense of security and peace of mind knowing that the professionals at these services quickly take care of the check. 
Our check-cashing services are especially helpful, as are our other services, which include payday advance services, money transfers, and prepaid debit cards.