Reasons To Utilize Money Transfer Services By Western Union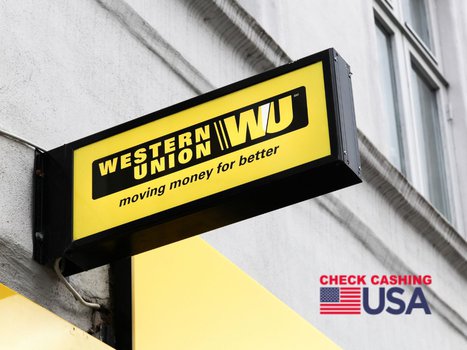 In today's interconnected world, there are many reasons why money transfers with Western Union are essential. One of the greatest benefits is the ability to quickly and easily provide financial support to family and friends in need, whether they are across the country or on the other side of the world. 
Additionally, with the use of money transfers, people can pay bills, purchase goods and services, or donate to charities in just a few clicks. Money transfers are essential for people who may not have access to traditional banking services, making it possible for them to receive and send money with ease. The speed and convenience of money transfers undoubtedly make them an integral tool for individuals and businesses alike. Here are reasons to utilize money transfer services by Western Union.
Global Reach
In today's world, connecting with people and businesses worldwide is becoming increasingly essential. Western Union's global reach is an exceptional opportunity to cater to these needs. With its extensive network that spans over 200 territories and countries, Western Union has become one of the most dependable options for sending and receiving money globally. 
Whether sending money to family and friends overseas or conducting business transactions internationally, Western Union provides a fast and secure way of transferring funds when needed. So, wherever you are in the world, you can rely on Western Union's far-reaching network to get your money to its intended destination.
Speed
When it comes to sending and receiving money, speed is often of the essence. That's where Western Union comes in, offering a fast and reliable option for money transfers. Whether you need to send funds quickly to a loved one in an emergency or receive money from a client for a time-sensitive project, Western Union's service can typically get the job done within a matter of minutes. 
RELATED: What Are The Benefits Of Currency Exchange Services?
With over 500,000 agent locations worldwide, including Check Cashing USA locations, it's easy and convenient to access Western Union's services wherever you are. So, if you need a speedy cash transfer, Western Union may be just the solution you need to get your funds where they need to be when they need to be there.
Flexibility
Gone are the days of waiting in long lines to send money to loved ones. Western Union understands that we live in a fast-paced world where convenience is king, which is why they offer multiple ways of sending money. Whether you prefer the traditional approach of visiting a physical location or the convenience of sending money online from the comfort of your home, Western Union has got you covered. 
And if you're always on the go, their mobile app provides yet another flexible option to send money, no matter where you are. With so many different ways to send money, Western Union's flexibility is a game-changer for anyone looking for hassle-free, efficient money transfers.
Diverse Payment Options
We all know that everyone has different financial situations, and at Western Union, we understand that and cater to them. That's why we offer a diverse range of payment options to make money transfers as convenient as possible. Whether you prefer to use your credit or debit card, make a bank transfer, or even pay with cash, we have you covered. 
We also know that while some prefer to make payments digitally, others prefer to use cash, so regardless of financial preference, our payment options are designed to meet varying needs. We believe in creating a world where sending and receiving money is simple, fast, and reliable so you can send money back home to your loved ones with ease.
Reliability
When it comes to sending and receiving money, reliability is key. Luckily, Western Union has a long-standing history in the money transfer industry and is known for its unwavering dependability. With a global network of over 500,000 agent locations, it's no wonder Western Union is a go-to choice for people all around the world. 
From sending money to loved ones overseas to receiving funds from a freelancer, Western Union provides the security and peace of mind both senders and recipients desire. With Western Union, you can rest easy knowing your money will safely reach its intended destination.
Currency Conversion
Sending money to loved ones or business associates often involves the hassle of currency conversion. It can be frustrating to exchange currencies, especially when sending money overseas. To solve this problem, Western Union provides currency conversion services using real-time exchange rates, making receiving funds in their local currency easier for the recipient. 
With Western Union's services, you can ensure that your intended recipient receives the amount you sent without worrying about any extra conversion fees. Whether you want to send money to family, friends, or business partners, Western Union makes it easier for you to get your money where it needs to be, no matter where in the world they are.
Access to Remote Areas
When it comes to transferring money, one of the biggest concerns is ensuring that the funds reach their intended recipient, even in far-flung or underserved areas. This is where Western Union comes in - with their extensive agent network, they can ensure that even remote areas have access to the funds. 
For those living in such areas, this could be a game-changer, allowing them to receive money from loved ones who live far away or conduct business transactions without difficulty. The ability to ensure that everyone has access to their money, regardless of their location, is a testament to Western Union's commitment to meeting the needs of people from all walks of life.
Trackable Transactions
We all know the feeling of sending money to someone and then wondering when they'll receive it. It can be stressful and even frustrating not knowing if the transaction went through or when it will be received. Luckily, Western Union has made this process much more manageable by providing tracking numbers for money transfers. 
With these numbers, you can monitor the progress of your transaction every step of the way until it's successfully received. This gives you peace of mind and lets you control your finances no matter where your loved ones reside. So, the next time you need to send money, consider using Western Union so you can rest easy knowing your transaction is trackable.
Emergency Assistance
Emergencies can strike unexpectedly, and sometimes, the situation requires immediate financial assistance. When you are in such a difficult situation, you need a reliable partner who can provide fast and efficient service. Western Union is one such provider that can serve as a lifeline for you and your loved ones. 
With their years of experience in the industry, Western Union has perfected the art of sending funds in times of crisis. Whether someone needs emergency medical attention or has lost their home in a natural disaster, Western Union can quickly send money to your loved ones. In addition to fast and reliable service, Western Union also offers secure transactions, so you can be assured that your funds will reach their destination safely.
Business Transactions
With the globalization of the economy, many businesses are looking for ways to expand their reach beyond domestic borders. However, one of the biggest challenges that they face is processing international payments and managing foreign exchange. This is where Western Union Business Solutions comes in. With their tailored services, businesses can easily make international payments, manage their foreign exchange needs, and streamline cross-border transactions.
 Whether a small business or a large corporation, Western Union Business Solutions offers the expertise and technology required to succeed in the global marketplace. Trust them to help your business thrive and reach new heights.
Check Cashing USA: Money Transfers With Western Union
Sending money to someone who is far away from you has become a necessity for many of us. And thanks to innovative solutions, now we have several hassle-free ways to do that. Check Cashing USA understands the importance of transferring money securely to your loved ones, no matter where they are. That's why they offer top-notch money transfer services through Western Union, the world's leading money transmitter. 
You can send money conveniently and within minutes to any country across the globe or domestically. With a vast network of locations and agents, Western Union ensures that your money will reach the recipient safely and quickly. Check Cashing USA knows that sometimes the trust you instill in a business can make all the difference when choosing the right place to transfer your money. Choose Check Cashing USA for your next money transfer and send your loved one a smile they can see from a distance.
NEXT: How Fast Payday Loans Can Help You Avoid Late Fees, Penalties, And Other Setbacks